August 6: What is Your Posting Type? (suggested by Nicole @ Thoughts Stained With Ink)
Let's Talk Bookish is a weekly meme created by Rukky @ Eternity Books. It is hosted by Rukky @ Eternity Books and Dani @ Literary Lion. It is where different bookish topics are discussed, explained and ruminated. Different opinions are shared and blog hopping is encouraged too.
I joined this book meme because a topic could lead to different answers. It helps me share my thoughts while being educated by other posts too. Aside from this, I get to reflect on topics which interest me. Some people would not agree with my answers but that is okay, each to his own.
---
Blogging is a hobby for me. It is not my bread and butter even if I wished it is. My blogging process depends on what I feel like posting. I don't have a fixed schedule but sometimes, I try. It is boring to blog the same topics, I stop and do other posts for the blog when this happens. I am not a consistent blogger based on my monthly posts this year. Last year, I was more spontaneous. However, now I have other things to do with my time like work, chores and others.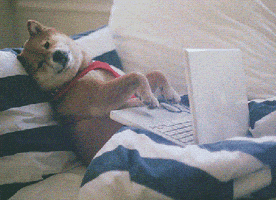 I only make blog post about books, anime, manga and occasionally my life. Life update posts are palate cleansers when I need to post something different. As of now, my posts for the week would be made in one day and are scheduled for posting. I do this now since my free time is limited. Sometimes, I edit, sometimes I don't. This all depends on the time available.
This is my process for making blog posts. I don't have a fixed schedule. Sometimes, I plan, sometimes I don't. I don't post at all. if I have a hard time writing my feelings for the book etc. Majority of my posts are posted on time because wordpress can schedule them, I don't edit my posts. I am aware that they would read like drafts if I don't edit them. To change this, I sometimes scheme through the whole post before posting them. This gives me an opportunity to make changes and if I was not able to spot a wrong then thats it then.
---
The blogging process is different for each person. It would be fun to read other people's blogging process. Do share your links below.
Again thank you for reading and God bless,
– R
---

lets be friends..