DECEMBER 24: WHY DON'T PEOPLE READ? (Mikaela @ Mikaela Reads)
Let's Talk Bookish is a weekly meme created by Rukky @ Eternity Books. It is hosted by Rukky @ Eternity Books and Dani @ Literary Lion. It is where different bookish topics are discussed, explained, and ruminated. Different opinions are shared and blog hopping is encouraged too.
I joined this book meme because a topic could lead to different answers. It helps me share my thoughts while being educated by other posts too. Aside from this, I get to reflect on topics that interest me. It is also a post where everyone gets to disagree to agree.
---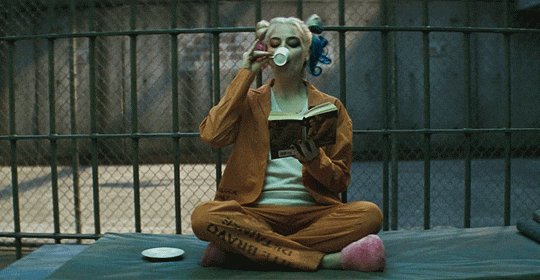 This week Let's talk bookish topic is very serious. I was expecting a more light-hearted one because of the holidays etc. No worries, I still like it. It makes me think more of my friends/relatives who try to read but can't get into the habit. I try to empathize with them but sometimes it does not make sense to me. How can one not like to read? Since a lot of other forms of entertainment were made then reading sound lame. Video games and watching tv shows are more appealing because of the visual impact and such. I don't blame them for losing their way to them. Sometimes, I too go to the dark side but still come back to my books with longing. For every complaint of a non-reader, there will always be a solution.
Here are some complaints I have heard always from people who don't read as a hobby.
book is to thick, solution: try reading books with 250 pages or less
book has no illustrations, solution: read manga, comics, webtoons etc.
book is not interesting, solution: read a book that talks about your interest
book is to scary, romantic etc., solution: read something that is different from what you don't like
books are not transportable , solution: put e-books in phone
If reading is forced on a person then it would not become a habit. It would become a chore. I don't like converting non-readers to readers. Some need to learn to like reading on their own. It is fun to recommend novels to non-readers but I learned that most of them don't follow recommendations. I always get disappointed when this happens because I'm controlling. It is fun to see someone learn to like books like I do. My mother and grandmother are readers and luckily we have the same tastes in romance and other genres. The only difference is that I like thrillers and gory-scary books too.
The only book I can recommend to non-readers is what I talk about when I talk about running by Haruki Murakami. It is short and is easy to read. No illustrations but is composed of short stories. It could be read in one sitting too.
I have tried to convert some people to read and it is an endeavor that needs patience. Somehow, it is hard work too. Since it is not something I am inclined on doing, I only help people who ask for my help. I don't make it a project to convert non-readers. They could easily read a book without my help. It is easy to recommend books then it is still up to them to read the books. I do enjoy recommending and this depends on the likes and dislikes of a person, and another topic altogether.
---
This is a very heavy topic for the holidays. I enjoyed spilling tea.
Keep on reading and God bless,
– R
---

If you like this post do comment, like, and follow here
let's be friends.